His name is Dinmukhamed (Dimash) Kanatuly Kudaibergen.  He is known as Di Ma Xi ( 迪玛希) in China where he now commands a huge fan base.
The Kazakh native, who was a relatively unknown singer, shot to instant fame when he won the first round of China's Singer 2017 competition with his performance of the French pop song S.O.S. D'un Terrien En Détresse. Di­­­mash's emotionally wrenching interpretation with his soaring vocals conveys the pain and despair of the song.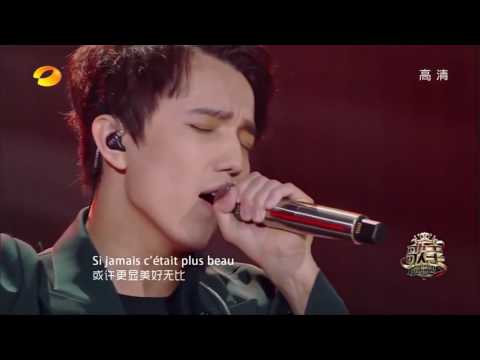 Amazingly, Dimash managed to top S.O.S. in the second round with Opera 2. Hunan TV footage of his performance captures the shocked and enthralled expressions of the audience and their applause.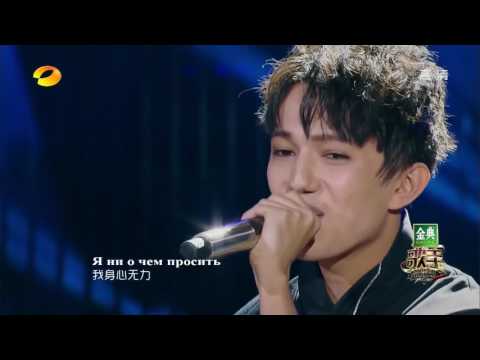 He then gave another virtuoso performance in Singer's semi-finals on April 8 with two songs: the Italian operatic Confessa and The Diva Dance from the Bruce Willis 1997 sci-fi movie, The Fifth Element.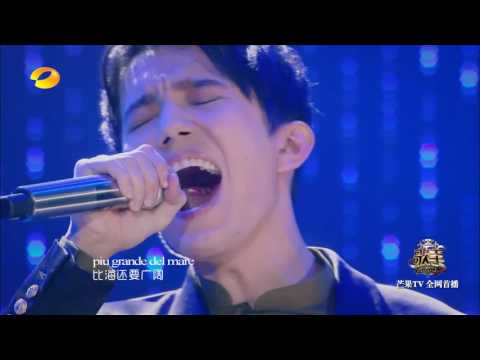 The six-round show, aired weekly on Hunan TV from January to April, is an annual competition among professional singers. The winners are determined by audience voting. The combined score of his performance in the semi-final and final was 18.47%, placing him second in the competition. Hongkong superstar Sandy Lam was the winner with a combined score of 22.74%. At 22, Dimash was the youngest contestant and was able to beat formidable, seasoned rivals like Teresa Carpio from Hongkong, Terry Lin from Taiwan and Michael Wong from Malaysia. The competition has proven to be the perfect vehicle for him, bringing out the best in him.
Last month, Dimash won the top award in the China Top Music Awards in the category Best Asian Popular Singer for his outstanding performances in the television show "Singer 2017," which was broadcasted from April 8 – 15 during the grand finale of the season.China Top Music Awards is the Chinese version of the Grammy Award in the U.S., awarded for outstanding achievements in music.
Despite the fact that he is foreign and doesn't speak Cantonese or Mandarin, Dimash has become massively popular in China and his weeks-old account on Chinese social network Weibo has more than 3 million followers and he has also garnered some 1.4 billion views. His fans call themselves "Dimash Dears".
Dimash was born on 24th May 1994 in the Kazakh city of Aktobe. He is considered Kazakh cultural royalty as his parents Kanat Kudaibergenovich and Svetlana Aitbayeva are honoured music artists of the Republic of Kazakhstan. Dimash has a brother and sister.He started singing at the age of five.
Some Chinese businesses are cashing in on Dimash's fame, selling paper bags with the singer's image and "I Love You" written in Kazakh. There are already biscuits on the Chinese market that bear his name.
Dimash has a truly unique voice and is definitely one of the most talented artists we have seen in generations. His control and dexterity is enthralling and he can tackle the most vocally challenging of songs. Apart from Kazakh, French, and Russian, he sings in English, Italian and Mandarin and is best with ballads and operatic numbers that allow him to give full throttle to his vocal prowess. He is also an accomplished composer and plays the piano, drums and the dombra, a long-necked traditional Kazakh folk lute.
His meteoric success in China made headlines in his home country and has boosted his popularity there. He was given a hero's welcome upon his return from China. With his success, Dimash has brought so much pride and glory to Kazakh­stan.
Dimash's voice will be heard around the world. He is truly a megastar in the making!