Wish lanterns are released as a symbol of hope. These lanterns light up the night skies, symbolising that light can always be found during dark time.
Wish Lanterns is also the title of the first book by Alex Ash, an Oxford graduate who first taught in a Tibetan village before moving to Beijing in 2008. Wish Lanterns is an apt title for the book as it follows the lives and hopes of six young Chinese, born between 1985 and 1990, growing up with the post-Tiananmen bargain of greater personal freedoms and the chance to get rich in exchange for obedience to the Chinese Communist Party (CCP).
This book is a very recent arrival at Popular Bookstore in Miri. After reading the short introduction on the back cover, I bought a copy of it and started reading it. It was an engrossing read for me as it really opened my eyes to what life is like for young Chinese in contemporary China.
It follows six young Chinese people and their challenges in finding jobs, accommodations, marriage partners and so on. All are forced to make compromises, with themselves and with others.
The six young people featured are not a cross-section of Chinese society but they have all been to university and spent time in Beijing.
There's Xiaoxiao, who set up her own boutique café/clothing store after graduation. Born in 1985 in Heilongjiang province, she dreams of the wider world.
There's Dahai.  Born in 1985 in Hubei Province and son of a military officer, the engineer who finds himself stuck in a low-paying state job toiling away at a train tunnel. His only solace is the internet, the only place he can express his anger. He styles himself a "penis hair," netizen slang for "loser."
There's Fred, born in 1985 and the intellectual daughter of a Communist Party official in Hainan, who has a PhD in political philosophy from Peking University. Her politics shift across the spectrum as she spends time in Beijing, New York and Taipei. She did a year abroad at Cornell University; while she was intrigued by the American way, she was not tempted to stay
There's Snail, born in 1987 in Anhui Province, a country boy who became an internet gaming addict upon leaving home. Forced to live frugally amidst soaring rents in Beijing, Snail inhabited one of the tiny spaces in the basement of a cheap apartment block on the outskirts of the city, living with other members of the underclass called the "rat tribe."
There's Lucifer, born in 1989 in Hebei Province. He is the rock rebel whose ambition to become an international superstar remains largely an aspiration. Despite winning the Global Battle of the Bands contest in London with his band Rustic, life keeps throwing obstacles to his success. With dogged stubbornness, he resists pressures from his family to give up on his dream. He found gratification in forming bands and screaming English lyrics There is no evidence to suggest he will succeed but his persistence is commendable. The YouTube video below is the winning performance of Rustic at the Global Battle of the Bands in London where they beat 19 other teams to win the coveted title.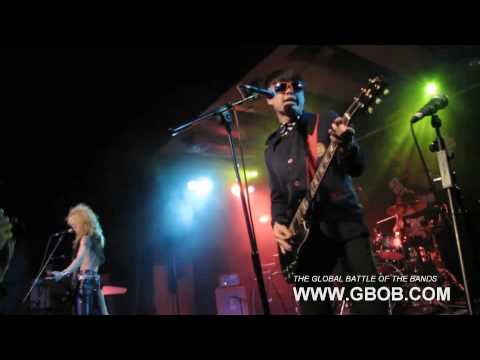 And, finally, there's Mia, another rebel who at the age of 17 got her first tattoo – of an AK-47 rifle with the words 'Bang of Youth' in English. She matches her skinhead fashion style with a job at the Chinese edition of Harper's Bazaar. She carries a knuckle duster and a mobile phone case inscribed "BITCH: Beautiful Independent That Can Handle anything".
Wish Lanterns does a good job of showing that the stereotyping of China's young generation as being materialistic, spoilt, and apathetic is unfair. They might not be labouring manually in the fields or factories as did their parents, but they face a gruelling education system, a very tight job market, political pressures, exorbitant housing, and marriage pressures. The stereotype of the Little Emperor Syndrome is restricted mainly to early childhood.
Indeed, the one-child policy has given rise to a situation where in early years there are four grandparents and two parents to shower attention on one child (the rule of 4-2-1), in adult life this reverses so that an only child has to provide for two ageing parents and four retired grandparents (1-2-4).
Ash has clearly taken the time to get real close to the six people who opened themselves up to him. Instead of stereotypes that many would expect from a China book written by a laowai, Wish Lanterns is a gripping, insightful account of young Chinese in contemporary China. It eloquently delineates the dreams, hopes and disappointments of these youth. It is beautifully written with nice touches of humour – one of the best books I've read on modern China.