Saw Teong Hin's semi-autobiographical film "You Mean the World to Me" (海墘新路) opened nationwide yesterday.  It has been heavily promoted on Astro and intrigued by the trailer of the movie, my wife and I went to watch the movie this afternoon at TGV in Permaisuri Imperial City Mall.
Director Saw Teong Hin, who is best known for films like Puteri Gunung Ledang and Jejak Warriors, has bravely put into film the story of his dysfunctional family, sharing some of the darkest episodes for the whole world to see. The story is mainly about Saw's relationship with his mother – who passed away in 1991 – and his brother, who died in 2003. For Saw, it was a cathartic exercise to exorcise the darker parts of his past and confront his own feelings towards his family history. He sees the movie as his way of honouring the memories of his mother and his mentally-challenged brother as well as apologising to his mother and his brother for his past mistakes.
In the Penang Hokkien-language film, a Penang-born filmmaker named Sunny (played by Frederick Lee) returns home to make a film about his dysfunctional family, which is linked to a particularly traumatising incident he witnessed as a boy and caused resentment towards his mother (Neo Swee Lin) and his older, mentally-disabled brother Boy (John Tan). The cast also includes award-winning Malaysian actress Yeo Yann Yann (who plays Sunny's sister Ah Hoon).
The cinematography is by the internationally-acclaimed Christopher Doyle, who is best known for his work with Hong Kong director Wong Kar Wai. Taiwanese singer Zhao Chuan sings the theme song, titled Kam Sia Li (Thank You in Hokkien and 感謝妳 in Mandarin).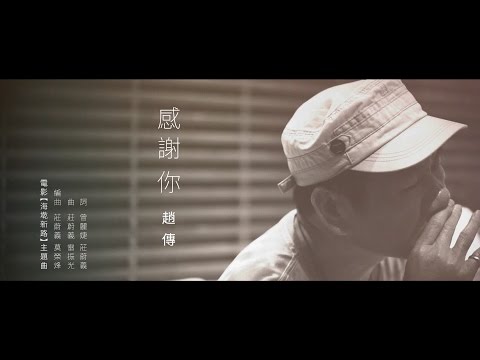 Filming the movie in Penang Hokkien was non-negotiable for Saw. He turned down some offers to film You Mean The World To Me in Mandarin. The film's Hokkien title is Hai Kinn Xin Loo (which literally means "new road by the sea front"), the old Hokkien name for Penang's Victoria Street (now known as Lebuh Victoria), where Saw grew up.
Putting such a personal story out there for the world to see is almost akin to washing dirty laundry in public but Saw has a very clear purpose for the film – don't take your family for granted. If anybody watches this film and picks up their phone to call their mother after that, Saw says he would be a very happy person.
Most of the cast members are outstanding. Lee portrays well the character of Sunny, the onscreen version of Saw.  Tan is scary yet vulnerable as Boy. The real stars of the show, however, are Neo Swee Lin and Yeo Yann Yann.
You Mean the World to Me is moving, sad and disturbing, all at the same time. Watching it has been a heavy but rewarding experience for me.
Watch the official trailer for the movie: