First it was Whitney Houston…..then Donna Summer…. and now Robin Gibb. Three of my favourite singers have passed away this year. "Words" can't describe my "Emotion" at the latest "Tragedy". "To love somebody" like Robin is easy. To all the fans of Bee Gees, "Don't forget to remember" Robin in your prayers.
Bee Gees legend Robin Hugh Gibb died aged 62 after a lengthy battle with colorectal cancer on Sunday 20 May 2012, leaving Barry Gibb as the last surviving Bee Gees.
His sons Robin-John and Spencer, daughter Melissa and wife Dwina had been at his bedside throughout at his stay in a Chelsea hospital.
His Bee Gees brother Barry, who has been supporting him throughout, was mourning from across the Atlantic as he'd recently flown back to America.
Robin was hailed as one of the most influential people in the history of British music and the Bee Gees brothers were second best UK songwriters ever after the Beatles. Not only have they written their own number one hits, but they wrote huge hit records for Barbra Streisand, Diana Ross, Dionne Warwick, Celine Dion, Destiny's Child, Dolly Parton and Kenny Rogers, the list goes on and on. Only Elvis Presley, The Beatles, Michael Jackson, Garth Brooks and Paul McCartney have outsold the Bee Gees.
In April, Robin slipped into a coma after contracting pneumonia and was given just days to live. But he shocked doctors by staging a remarkable recovery and was even communicating again with his family. Robin recently lost the ability to speak and had been communicating with family and close friends by blinking due to a tracheotomy tube in his neck.
His twin brother Maurice died in 2003 after complications following an operation to correct an intestinal blockage and his younger brother Andy, who was not part of the Bee Gees but a successful singer in his own right, died in 1988 from heart failure at 30.
The Bee Gees sang three-part tight harmonies that were instantly recognisable; Robin's clear vibrato lead was a hallmark of their earlier hits, while Barry's R&B falsetto became their signature sound during the late 1970s and 1980s. The brothers wrote all of their own hits, as well as writing and producing several major hits for other artists.
The band sold more than 200 million records worldwide with hits such as Words,  Don't Forget To Remember, First of May, New York Mining Disaster 1941, To Love Somebody, Spirits Having Flown, Emotion, Holiday, How Can You Mend A Broken Heart, I Started A Joke, I've Gotta Get A Message to You, If I Can't Have You, Jive Talking, Massachusetts, Melody Fair, More Than A Woman, Nights On Broadway, Too Much Heaven, Tragedy, You Should Be Dancing, How Deep Is Your Love, Stayin' Alive and Night Fever.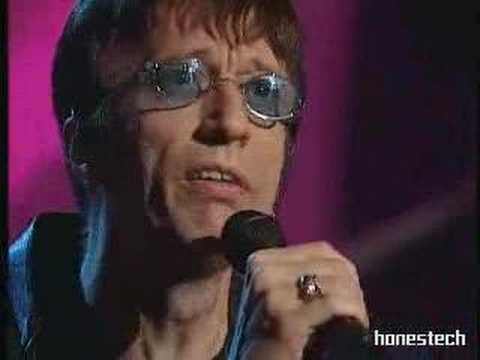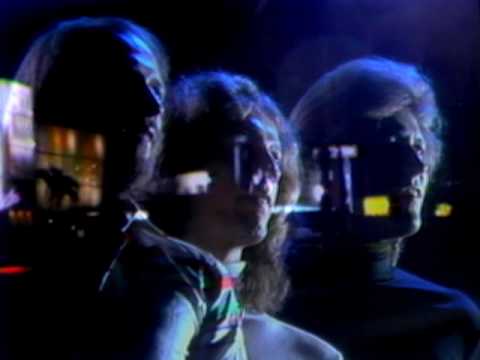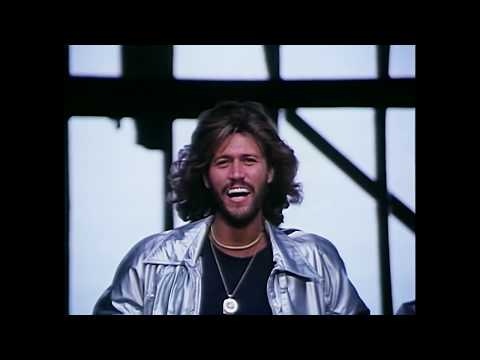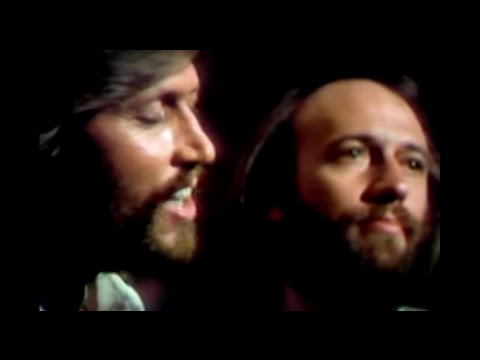 Born to Barbara (née Pass; born 1920) and Hugh Gibb (1916–1992) in the Isle of Man, Robin Gibb was the fraternal twin brother of Maurice Gibb, and the elder of the two, born 35 minutes before Maurice. The third-born of five children, Gibb had one older sister, Lesley (born 1945), and three brothers: Barry (born 1946), twin Maurice (1949–2003), and Andy (1958–1988).
Thank you for the music, Robin.  And RIP!