Have you noticed the lovely mural artworks in Permaisuri Imperial City Mall in Miri? I have been wondering who did the artworks but I got the answer in the January 2 2017 issue of the Borneo Post when the paper's reporter Cindy Lai did an article about Aries Kong.
Yes, Aries was the one commissioned to do the artworks. 25-year-old Aries, known among his friends and clients as "Jagung", hails from Sibu and has done mural projects in Sibu, Bintulu, Miri, Kuching, Kuala Lumpur, Ipoh, Johor Bahru and even in Taiwan. Aries is living proof that if you follow your passion, success will follow. Though he has a talent in painting, he did not pursue his dream of becoming an artist initially. After three years in different jobs, he felt disillusioned and decided to follow his passion. The rest is history.
I have often encountered parents who discourage their children from following their passions, particularly in fields such as music, photography and art. They always dish out the advice that it is difficult to earn a good living if they pursue such passions.
I have heard of a case in Brunei where a father pressured his son to do medicine though the son did not have any interest in medicine. The son loved gardening and landscaping but to fulfill the wishes of his father, he went to do his Bachelor of Medicine overseas. Being a smart guy, he graduated, returned to Brunei and presented his father with his Bachelor of Medicine credentials. Shortly after that, he left Brunei and went overseas where he set up a landscaping company to pursue his passion. He never practiced medicine but his landscaping business is doing well.
Of course, there are parents who encourage their children to follow their passions. I know a Malaysian couple (my very close friends) based in Brunei whose son did very well in his Form 6 and the teachers were encouraging the son to pursue his Bachelor of Medicine. But the son, Samuel Cho, has no interest in medicine. His passion is music. His parents let him pursue his studies in music in Germany. He is doing very well in his course and has performed in public in Germany. He is destined to carve a name for himself in the music world. The following video is Samuel performing at a Christmas concert in Germany: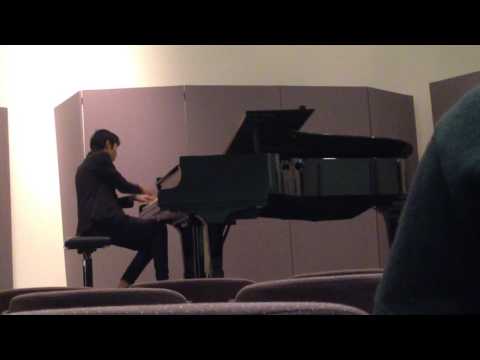 Mention the name Louis Pang and a lot of people will know him. The internationally acclaimed wedding photographer is running a very lucrative studio in Sabah. His income will make many professionals like doctors, lawyers and engineers green with envy.
Are you passionate about your life? What are you passionate about? How do you incorporate those passions into your life? If you have a passion for something, don't just follow your passion…go a step further. Cultivate the passion!
 "Just don't give up trying to do what you really want to do. Where there's love and inspiration, I don't think you can go wrong." —Ella Fitzgerald